Sumptuous Chocolate and Latte Paper Lanterns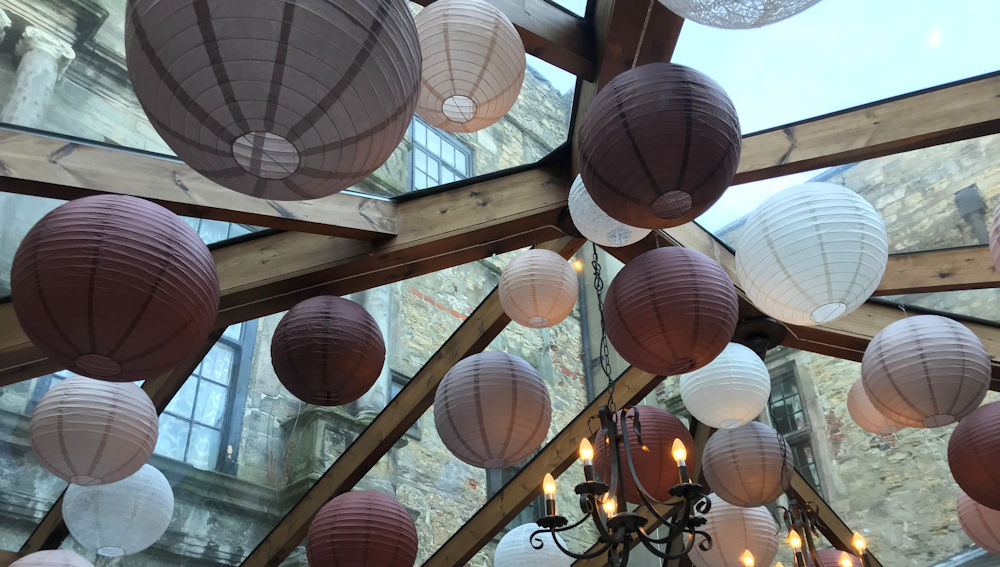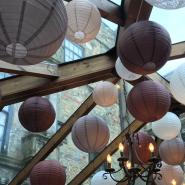 SKU: 60LATTECHOC
Add warmth and soft tones to your autumnal wedding or event by hanging a canopy of soft cream, warm latte and rich chocolate coloured paper lanterns.
This scrummy paper lantern package includes 60 lanterns measuring between 8" and 20" in diameter and a 100m roll of line.
Each paper lantern package includes the following lanterns ivory (4x 10", 6x 14" and 8x 18"), latte (10x 8", 12x 14" and 3x 20") and chocolate (4x 8", 5x 12", 5x 16" and 3x 20").
Buying your paper lanterns in this package you saves you nearly £60! 
Please note this package is only designed to create a similar effect to the image - additional lanterns can be purchased separately to suit your exact needs.
Categories
Hanging Lantern Packages
Colours
Browns & Black