Rich Autumnal Coloured Lanterns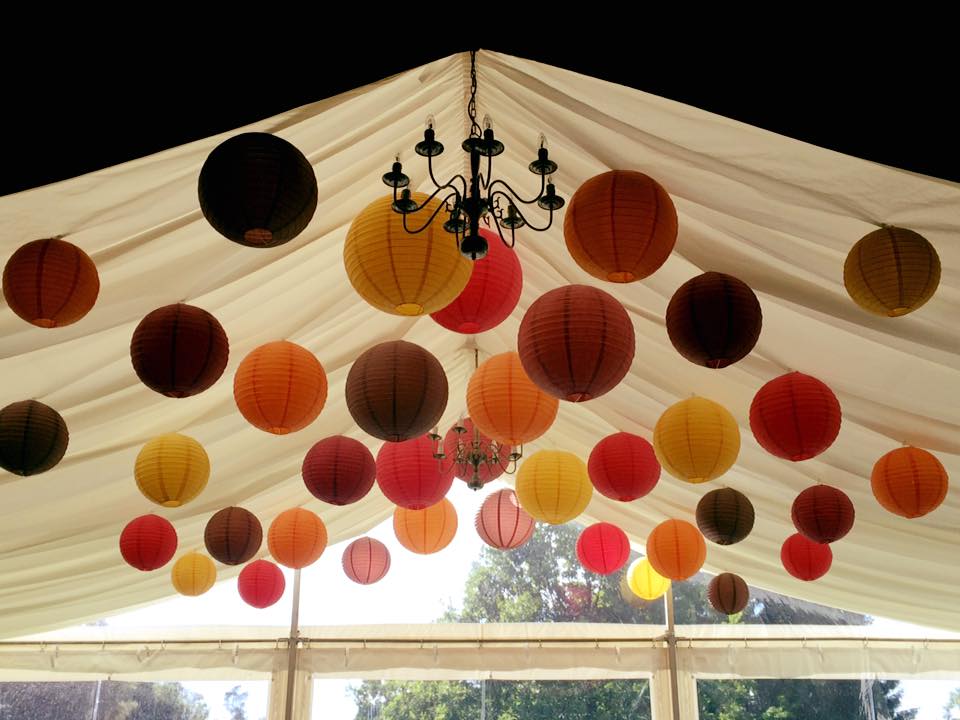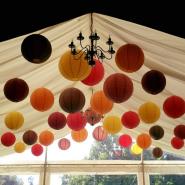 SKU: 75AUTUMNAL
Rich, warm, luxurious, cosy, inviting - add all of this and more to your wedding, event or party by decorating with a range of red, orange, brown and yellow complementary coloured lanterns.
Each autumn themed paper lantern package contains red (8x 10" and 3x 16"), yellow (8x 10" and 3x16"), orange (8x 10" and 4x 16"), chocolate brown (4x 8", 5x 14" and 3x 20"), latte (9x 14" and 6x 18") and squash (6x 8" and 8x 10").
Clips and line to hang your lanterns in a marquee or from beams in a barn are also included in this package saving you over £80!
Please note this package is only designed to create a similar effect to the image - additional lanterns can be purchased sperately to suit your exact needs.
Categories
Hanging Lantern Packages