Pastel Paper Lantern Explosion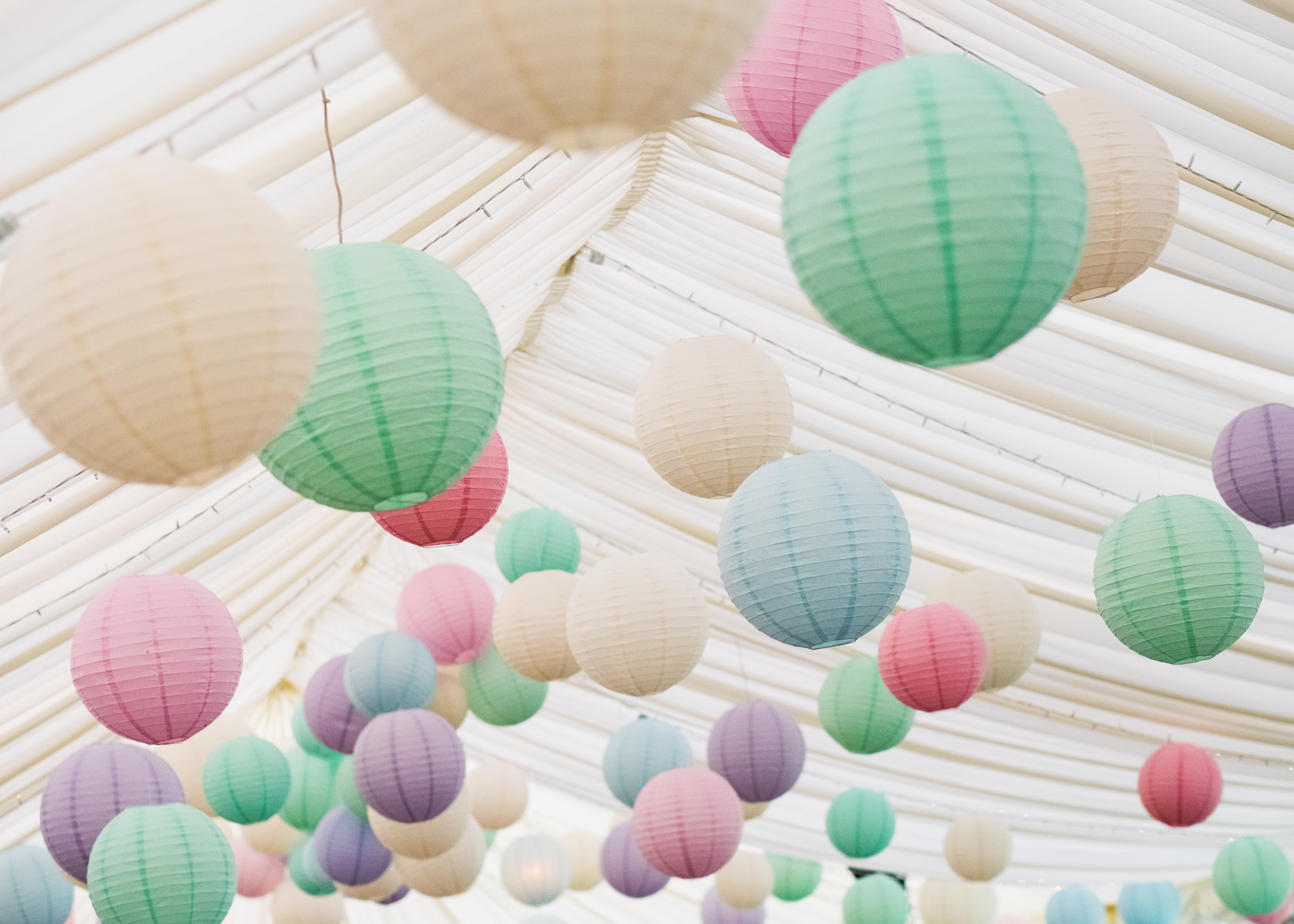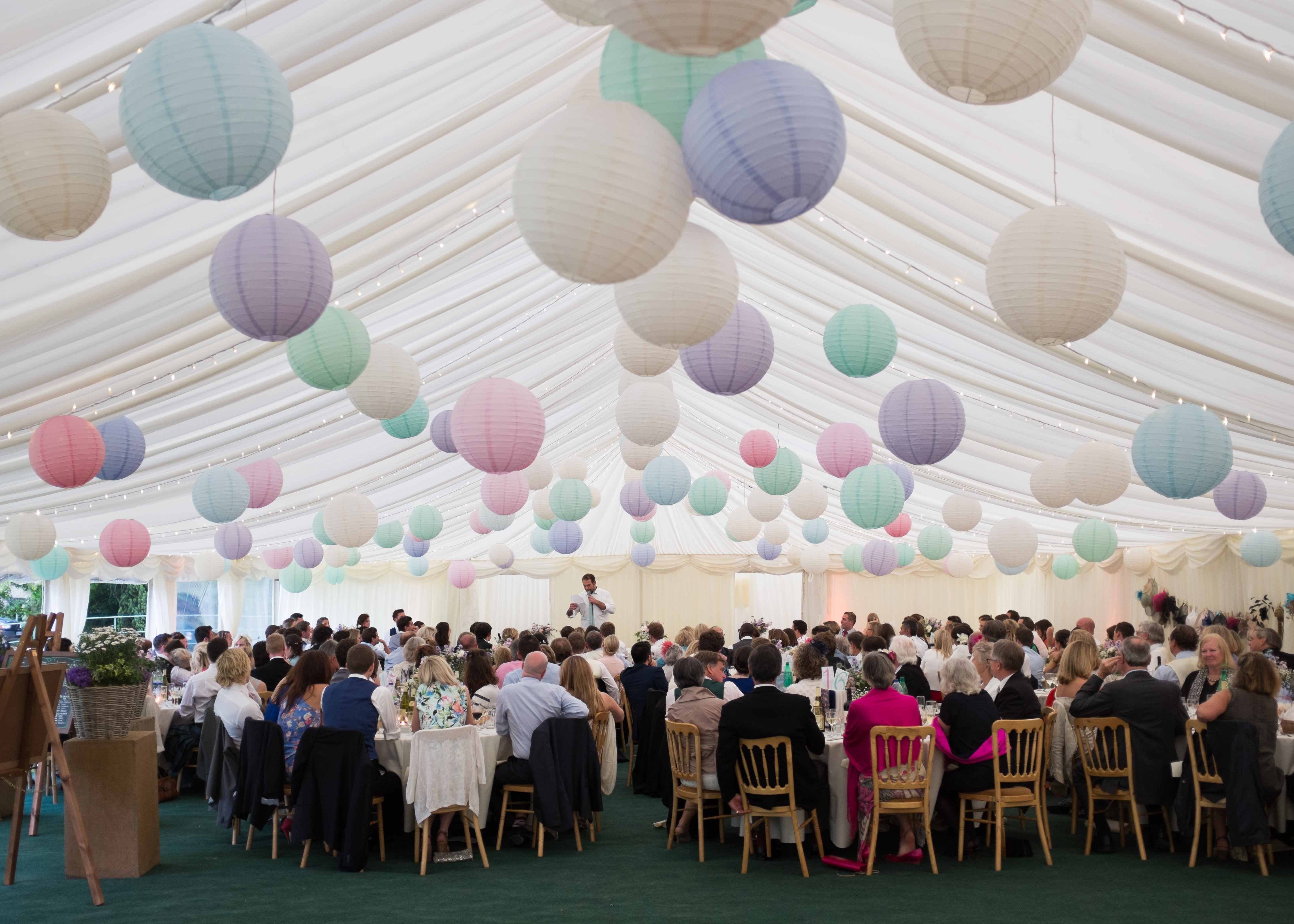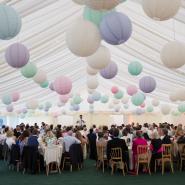 SKU: 100SOFTPASTEL
Soft coloured pastel lanterns in shades of pink, green, lavender and blue set the scene for a pretty spring or summer marquee wedding.
Add a touch of colour to your big day with ease - buying this package gives you all of the lanterns and hanging accessories you need to create the wow factor perfect for any dream wedding.
Each sweet pastel paper lantern look consists of the following 100 lanterns with lines and clips to enable you to hang your canopy:
ivory (3x 8", 6x 12", 3x 16" and 3x 18")
pink (10x 10", 5x 12" and 6x 16")
lavender (6x 8", 8x 10", 3x 16" and 5x 18")
robin egg (8x 8", 6x 12", 3x 16" and 5x 18")
baby blue (10x 8", 4x 12" and 6x 16").
Buying this pastel paper lantern package will save you over £60!
Please note this package is only designed to create a similar effect to the image - additional lanterns can be purchased sperately to suit your exact needs.
To discuss adapting this look to suit your venue or for installation enquiries do contact our team. 
Categories
Hanging Lantern Packages