Paper Lantern Coloured Package - Small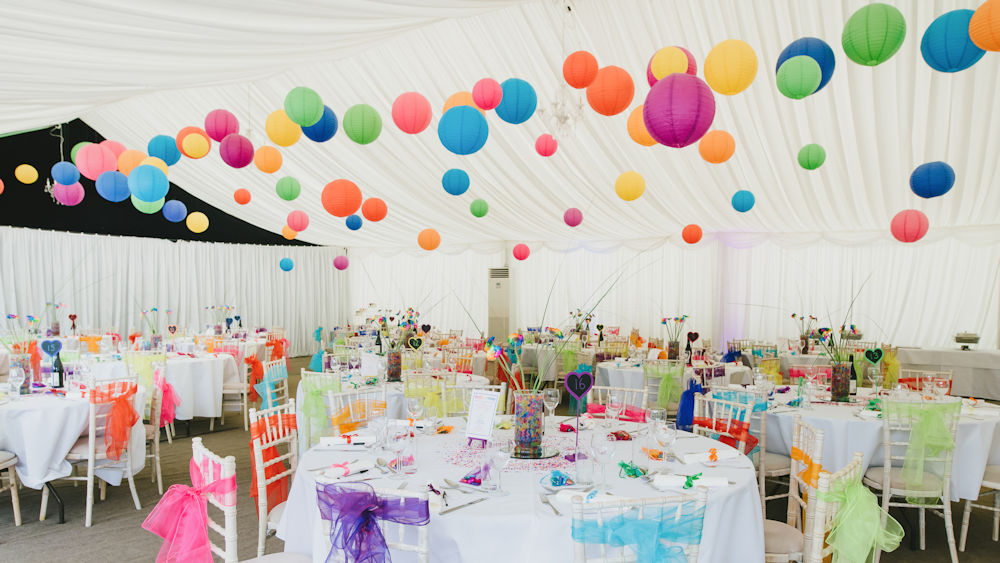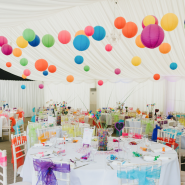 SKU: 55SMALLBRIGHTS
Our small bright paper lantern package uses our coloured hanging lanterns to add the wow factor to a plain marquee.
Hang your coloured lanterns in a haphazard way ensuring to have fun as you prep.
This paper lantern package includes 55 lanterns measuring between 8" and 14" in diameter and includes fishing line and clips.
Each hanging lantern package includes a random mix of random brightly coloured paper lanterns (8" x15, 10" x20, 12" x10 and 14" x10) - colours will be completely random to ensure no-one else can steal your exact look!
By buying your coloured hanging lanterns in this package you save nearly £35! 
Please note this package is only designed to create a similar effect to the image - additional lanterns can be purchased separately to suit your exact needs.
Categories
Hanging Lantern Packages