Orange and Peach Tonal Paper Lanterns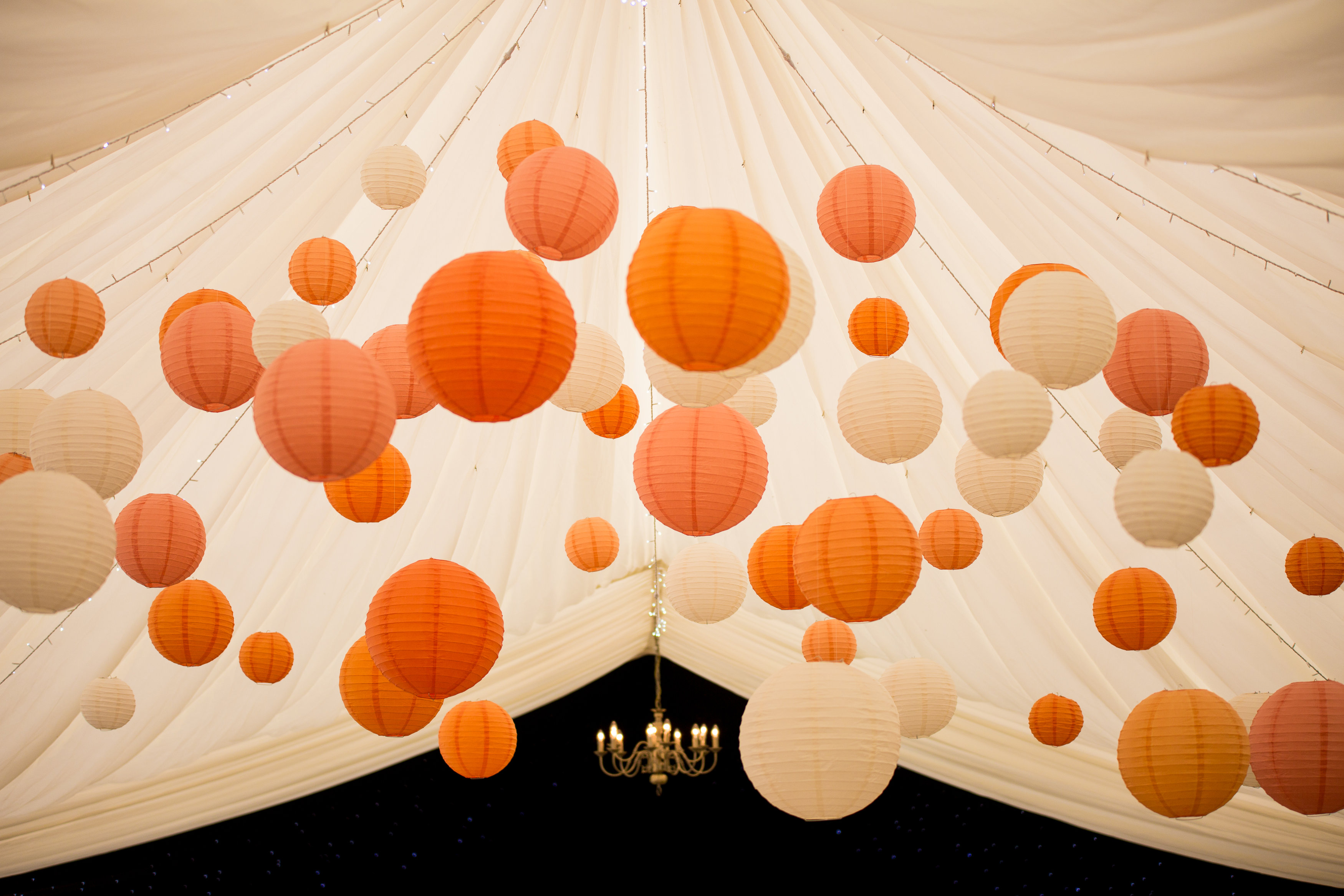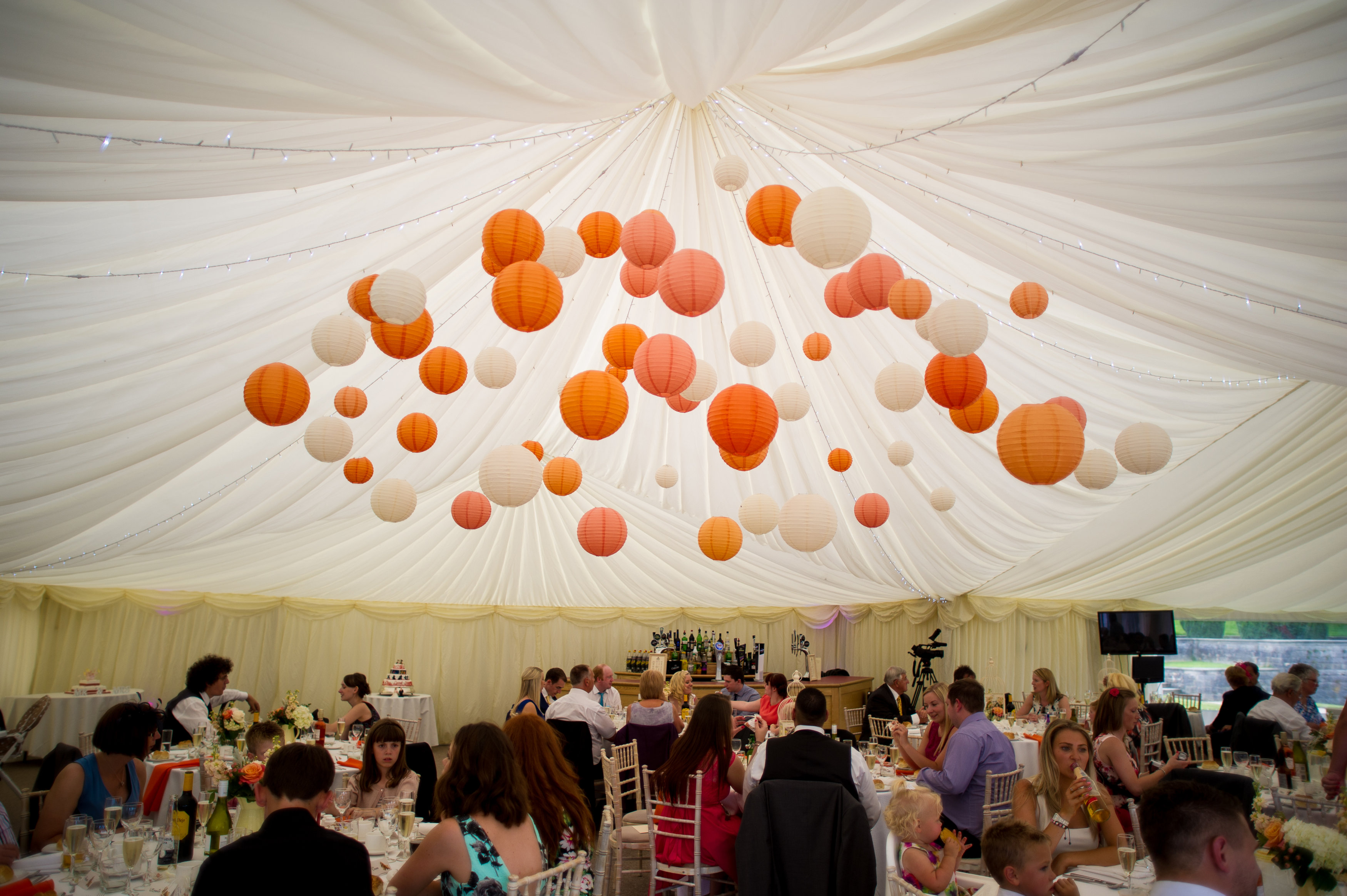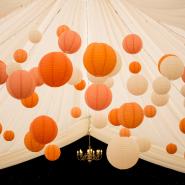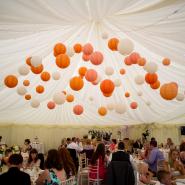 SKU: 50ORANGE
Peach and orange based coloured lanterns add warmth and sotfness to any wedding venue - this colour scheme works perfectly against the neautral backdrop of a lined marquee and will also compliment the wooden beams in a barn.
This peach and orange paper lantern canopy package includes 50 lanterns, 100m roll of line and clips for hanging your lanterns.
The contents of this money saving lantern canopy package are as follows: white (10x 10" and 8x 14"), peach (8x 12"and 3x 16"), squash (8 x 8" and 10x 10") and orange (3x 18").
Buying your coloured paper lanterns in this package saves you over £20! 
Please note this package is only designed to create a similar effect to the image - additional lanterns can be purchased sperately to suit your exact needs.
To discuss adapting this look to suit your venue or for installation enquiries do contact our team.
Categories
Hanging Lantern Packages