Large Pastel Lanterns at Middleton Lodge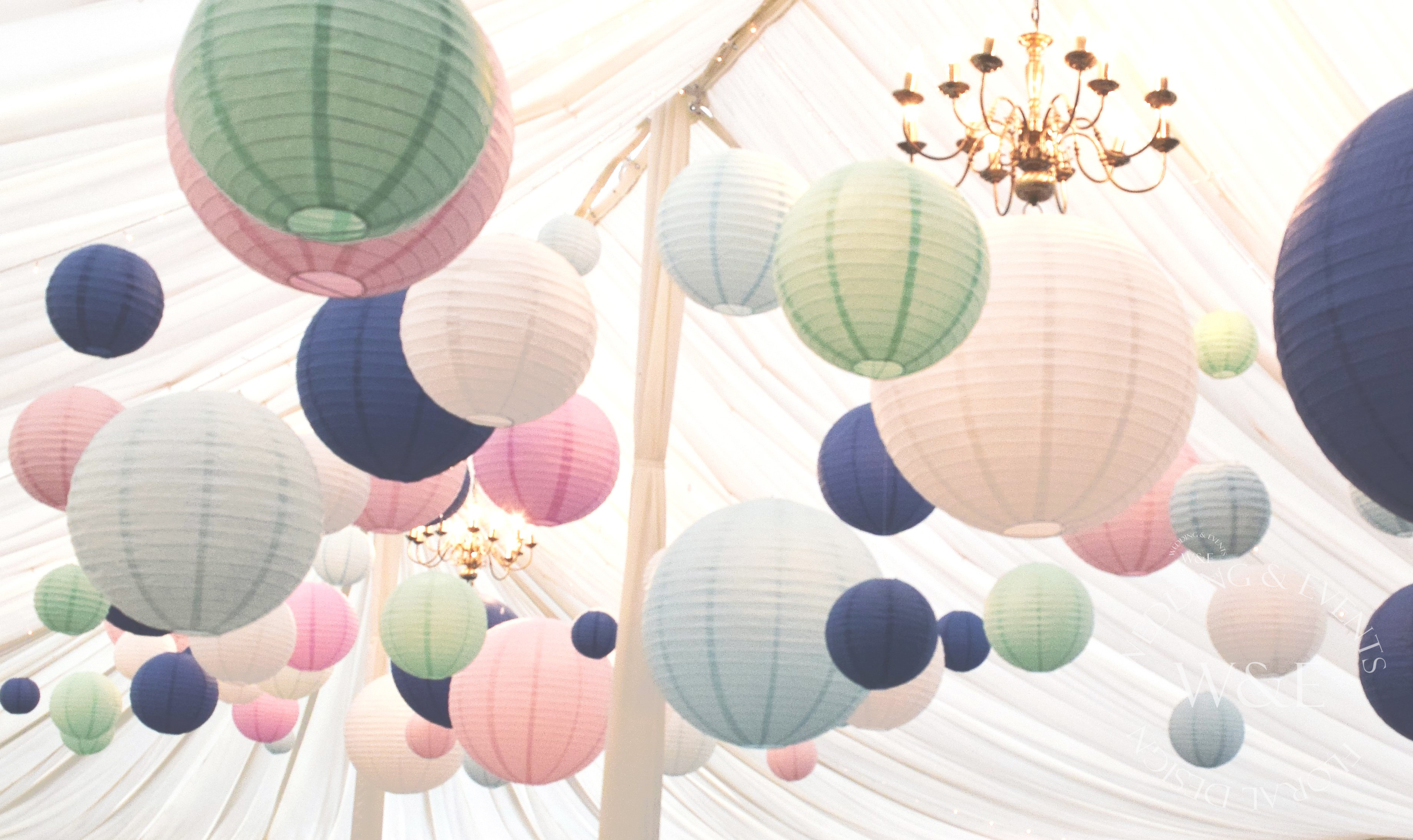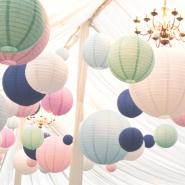 SKU: 75PASTEL
Pastel lanterns are always popular at weddings all year round.
Decorate your large marquee wedding with an array of pink, blue, green and cream hanging lanterns adding navy blue to give a stronger hint throughout.
Each lantern should be suspended from your marquee lining at varying heights to replicate this fab textured effect.
Our pastel paper lantern package includes 75 lanterns measuring between 10" and 30" in diameter, 75 clips to hang each lantern and a 100m roll of illusion thread.
Each pastel lantern package includes ivory (5x 12" and 10x 16"), pink (4x 14" and 8x 18"), sage (8x 14" and 6x 20"), robin egg (8x 18" and 1x 30"), baby blue (8x 12", and 6x 16"), and navy lanterns (10x 10", 2x 20" and 1x 30").
By buying your pastel hanging lanterns in this package you save over £50! 
Please note this package is only designed to create a similar effect to the image - additional lanterns can be purchased seperately to suit your exact needs.
To discuss adapting this look to suit your venue or for installation enquiries do contact our team.
Categories
Hanging Lantern Packages