flutterby wine glass stem name cards - white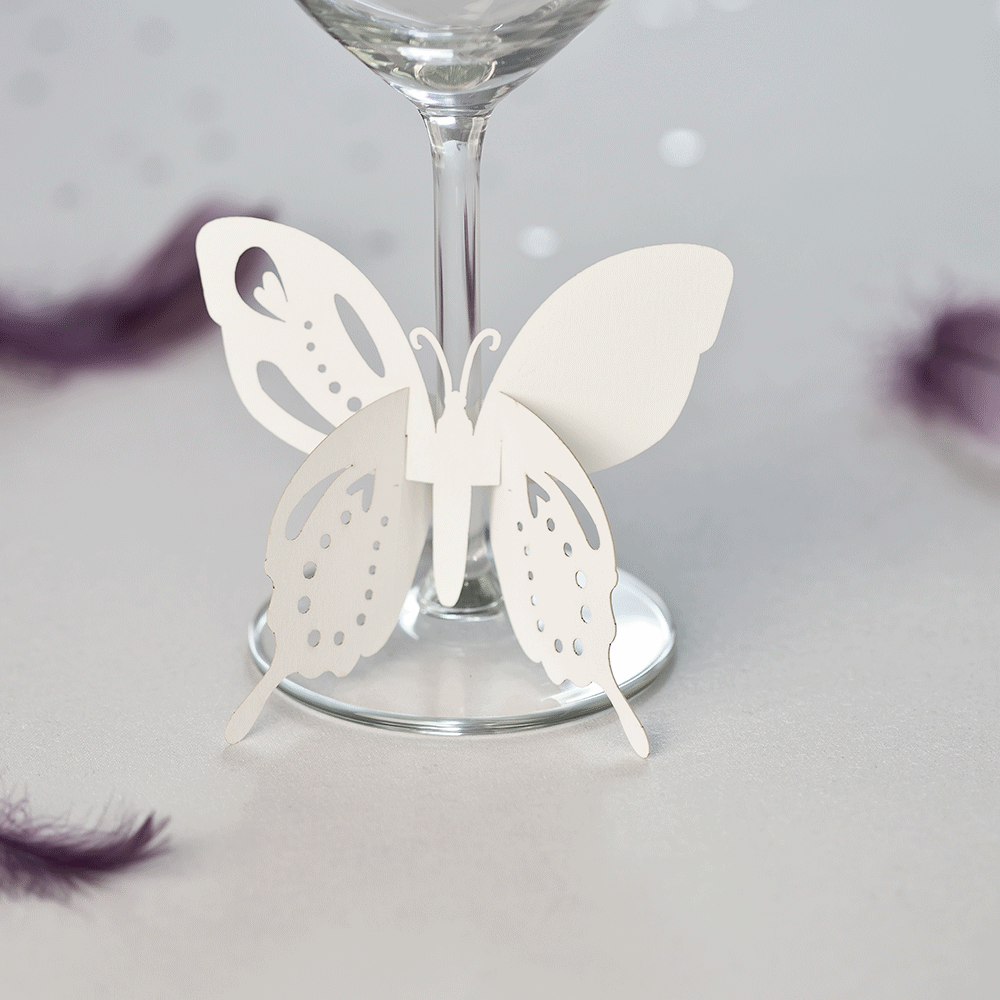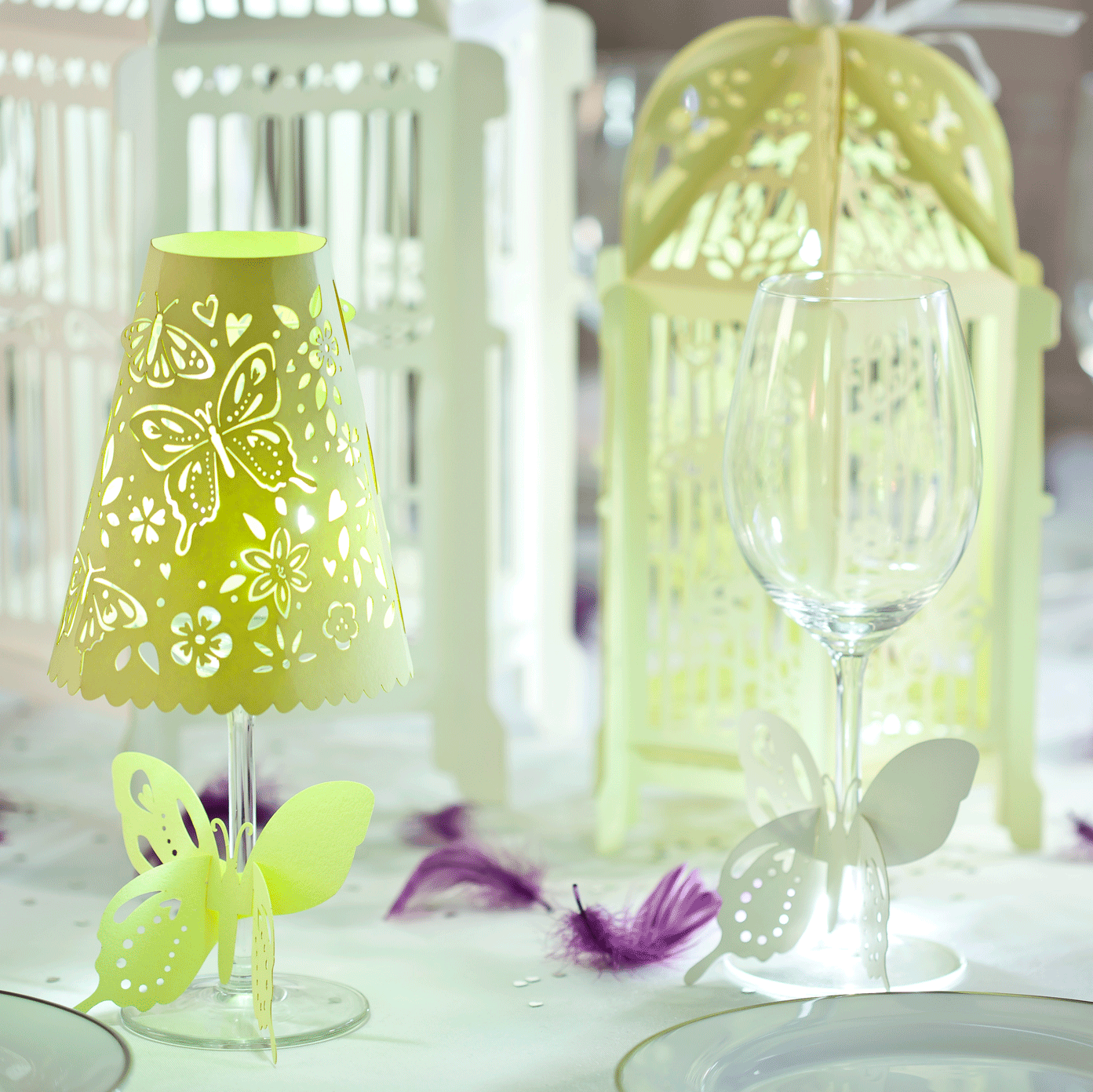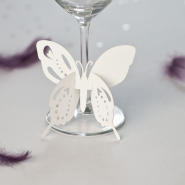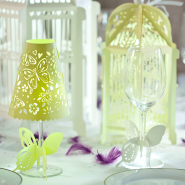 SKU: FYstemNC-WH
White 'Flutterby' name cards are elegant laser cut name cards designed to co-ordinate with the rest of our 'Flutterby' collection.
These stunning wedding decorations come in two parts that simply slot together around the stem of a glass, and can be re-used time and time again, so, why not save some to decorate the table at your first wedding anniversary meal.
Write your guests names on the solid white butterfly wing so they won't lose their drink as your wedding reception goes on into the early hours.
Box of 8 flutterby's- suitable for standard wine glasses (W10.5cm x H8.5cm).
Sizes
Mini (4 Inch Dia)
Colours
Pastels
White & Ivory