flutterby wine glass rim name cards - white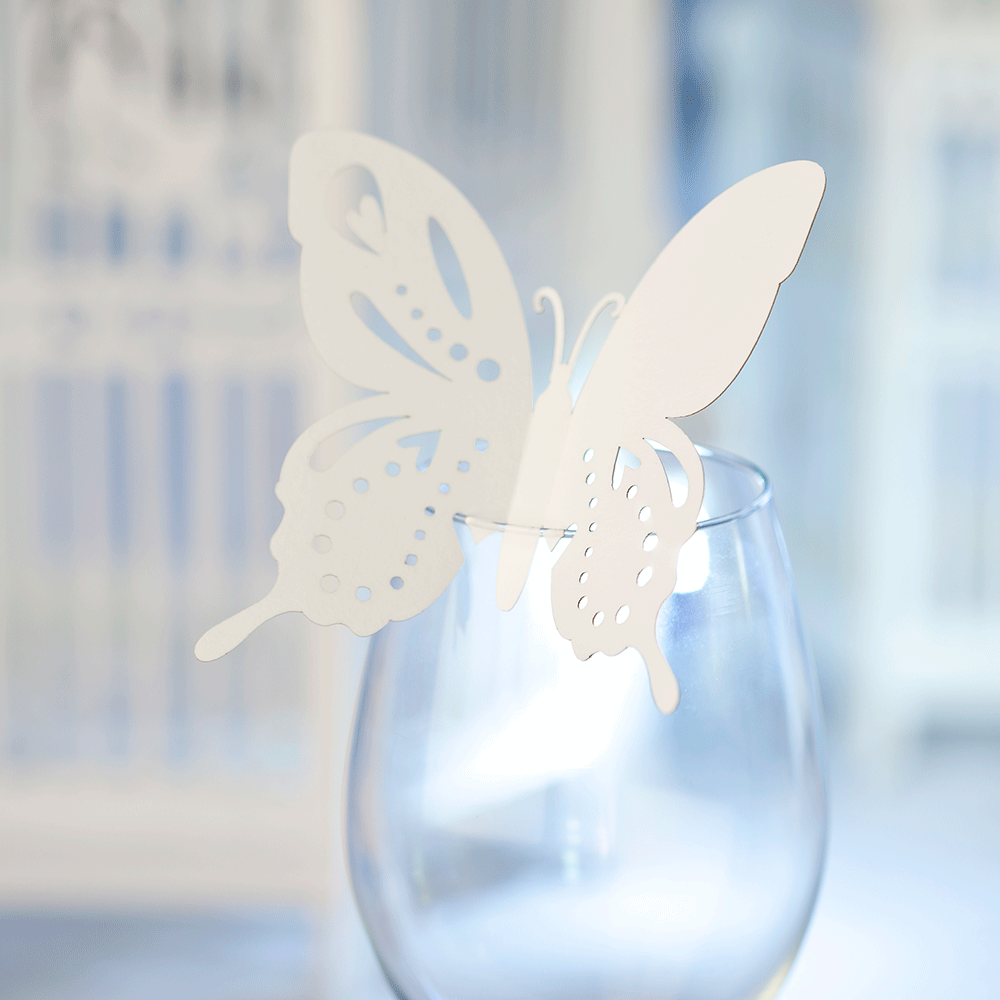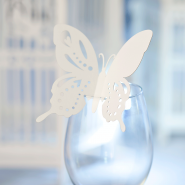 SKU: FYrimNC-WH
Use a white 'Flutterby' butterfly glass decoration instead of a strict table plan at your wedding - simply write guests names in the butterfly's wings and hand them out as they arrive at your reception. Ask them to relax, pick their own seats and enjoy the evening.
Children will love to keep the butterflies as their wedding favours so make theirs in a different colour, we have a wide range of coloured papers (350gsm) to match any theme or colour scheme.
Or, as we laser cut these delicate wedding decorations in our Sussex warehouse why not pop in and talk to us about a bespoke design or colour.
Box of 10 flutterby's - suitable for standard wine glasses (W10.5cm x H9.5cm).
Categories
Flutterby Collection
Sizes
Mini (4 Inch Dia)
Colours
Pastels
White & Ivory