flutterby wine glass rim decorations - white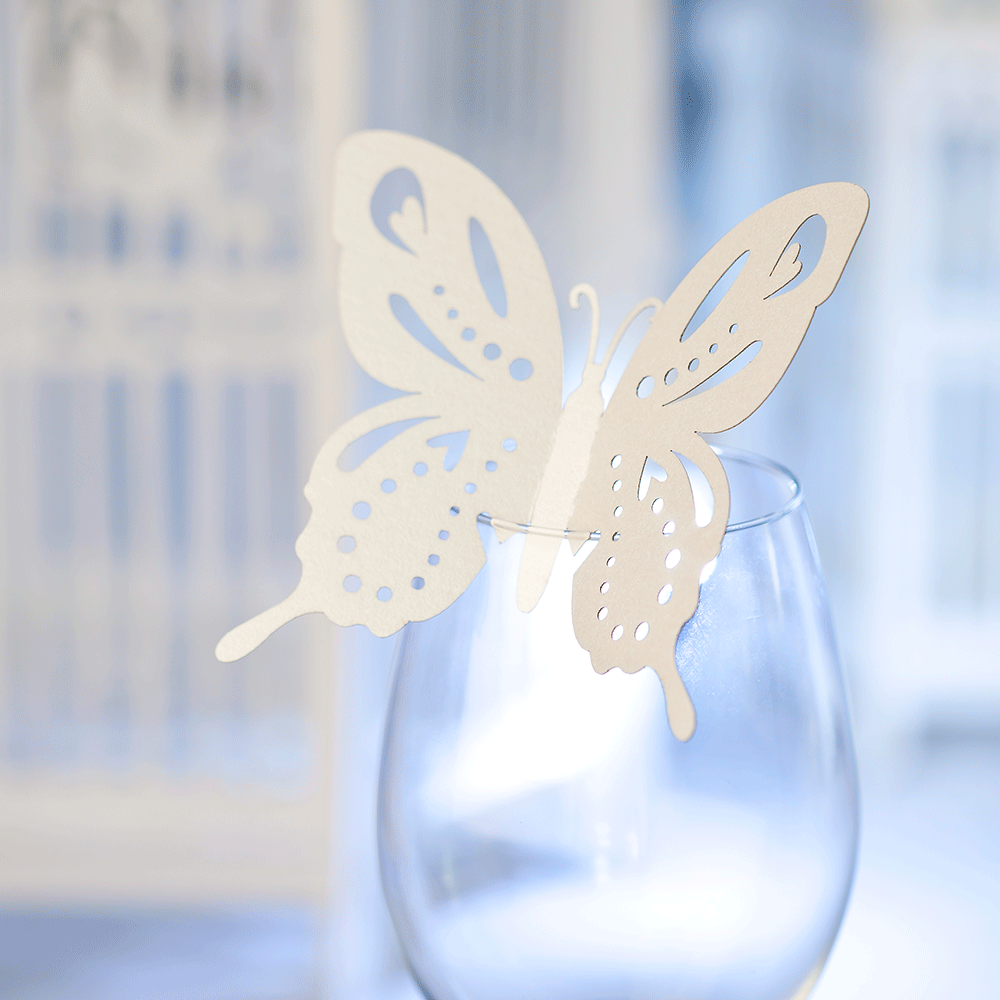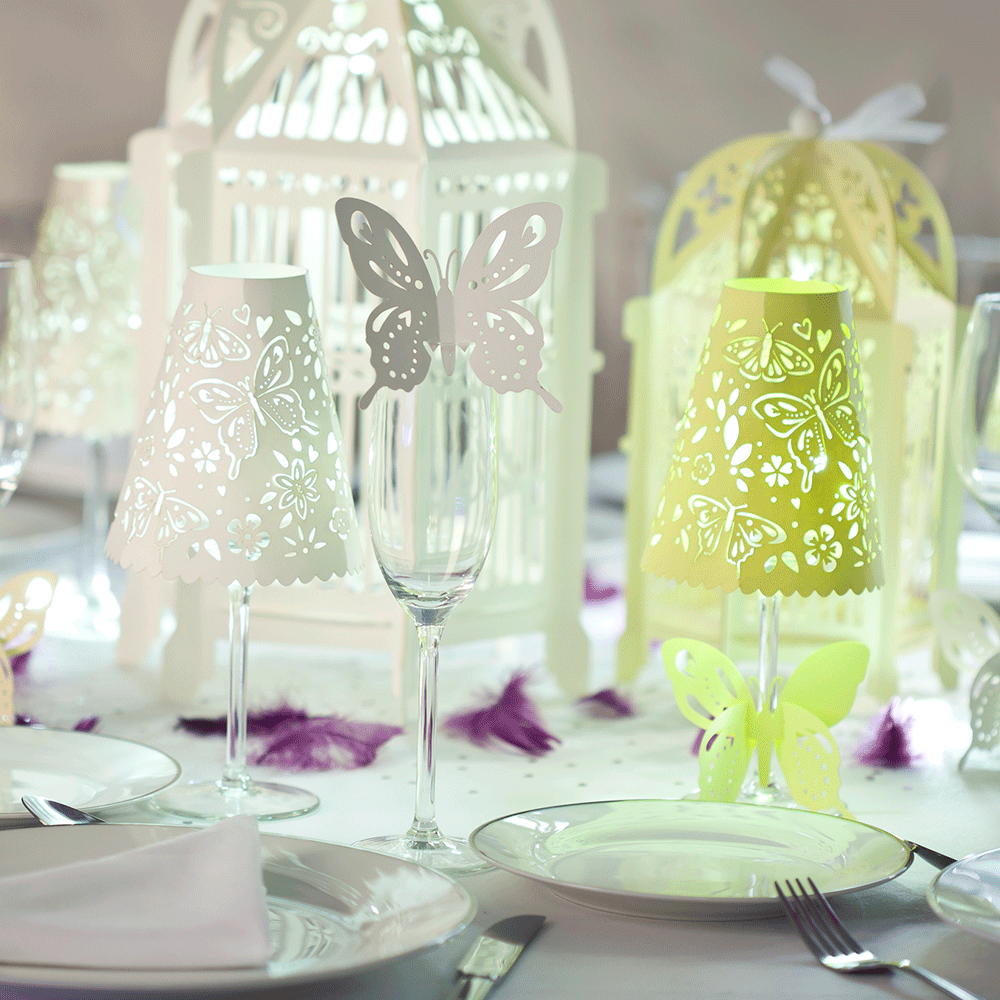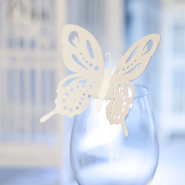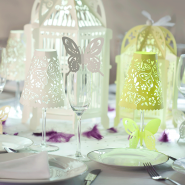 SKU: FYrim-WH
Add our gorgeous white 'Flutterby' butterflies with heart detailing to the rims of your champagne flutes or wine glasses to add romance to your wedding tables.
Simply place the British FSC certified paper butterfly on the rim of any glass – why not put them on the children's cups to give them something to play with during the speeches!
Use classic white wedding butterflies to complement any wedding colour scheme, or, mix soft pastel colours to create a sea of butterflies flying around your wedding venue. You could even add some to your floral table centrepieces.
Box of 10 flutterby's - suitable for standard wine glasses (W10.5cm x H9.5cm).
Sizes
Mini (4 Inch Dia)
Colours
Pastels
White & Ivory