flora wine glass rim name cards- white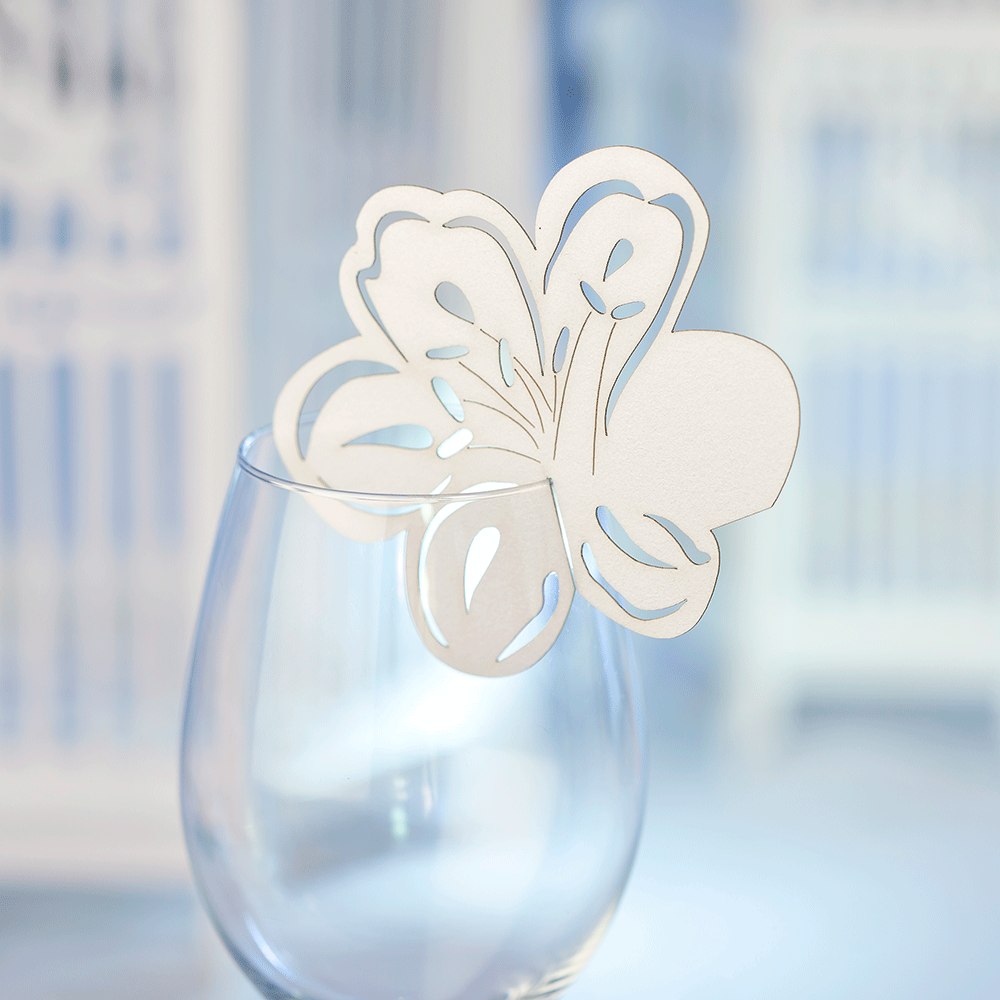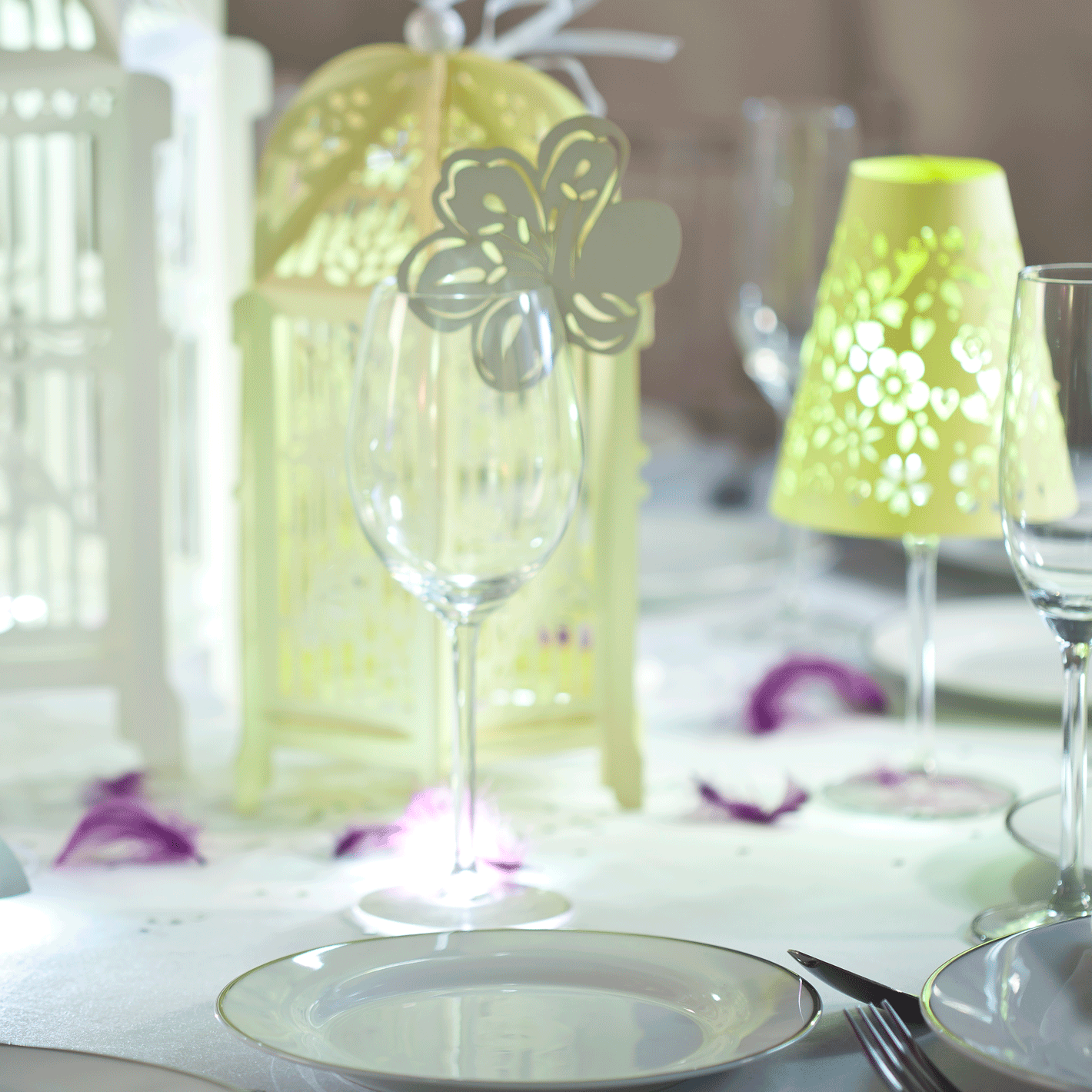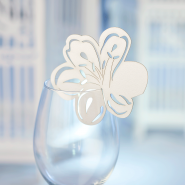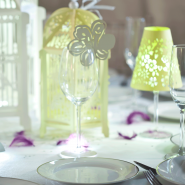 SKU: FLrimNC-WH
Decorate your wedding wine glasses with our glamorous white 'Flora' name cards. Ask a talented friend to write each guests name on the flower in calligraphy.
Perfect for a rustic, relaxed wedding or elegant, minimalist wedding our 'Flora' namecards will add something different to your wedding.
We hand make these delicate floral wedding decorations so why not chat to our studio about a bespoke flower design to match a floral hairband or your bouquet.
Each packet of 'Flora' name cards contains flowers (in one pretty design) and are hand crafted from a British FSC certified paper (350gsm).
Boxes include 10 'Flora' name cards (W10.5cm x H9.5cm).
Categories
Flora Collection
Sizes
Mini (4 Inch Dia)
Colours
Pastels
White & Ivory