24 Inch Large Round Pear Coloured Lanterns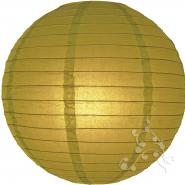 SKU: L24EVP-PR
Our 24" pear coloured lanterns are a subtle mossy tone which look beautiful suspended amongst tall trees to mirror mother nature. 
Shades of green are considered a lucky colour for weddings in many countries as they symbolise clarity, optimism, prosperity and well-being so what better way to give a positive nod to your future as husband and wife.
If you have discovered a unique outdoor venue with a ceremony area amongst the woodland then team pear and cream hanging lanterns suspended from tree to tree using clear wire or festoon lights for a rustic and natural finish. Continue the colour scheme throughout your marquee tent or tipi to bring the enchanted forest into the evening celebrations.
Categories
Limited Edition Lanterns
Sizes
Large (18-24 Inch Dia)
Colours
Greens & Blues