20 Inch White Nylon Round Lanterns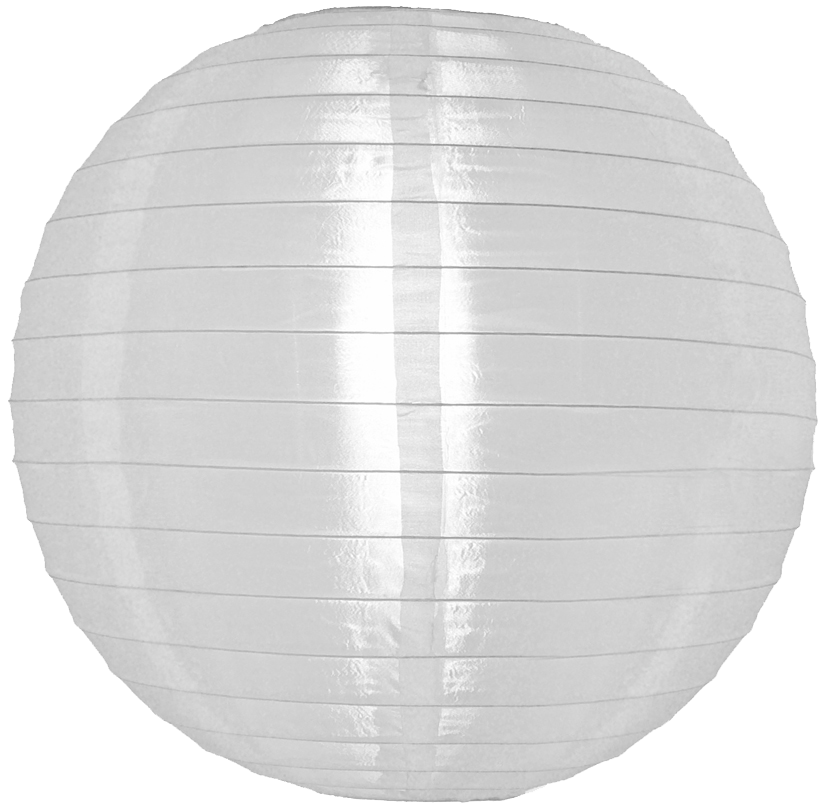 SKU: 20NYL-WH
DISCONTINUED
Our large white nylon hanging lanterns sit beautifully with our delicate lace lanterns and will add a little glamour when used with warm LED fairy lights at a barn or farm wedding.
All of our nylon lanterns have been safety tested and certified for use with mains powered lighting in accordance with BS EN 60598. A maximum 100 watt bulb can be used with our large white nylon lanterns so will provide the main source of lighting throughout your wedding venue.
If a pure white wedding colour scheme is your ideal then mix our large white nylon lanterns with smaller sizes and also some of our white paper lanterns – the two different materials will provide contrasting but complementary textures and finishes – our nylon lanterns have a sleek shine, whereas our paper lanterns provide a solid matt finish.
Our use our white nylon lanterns to add highlights to a mixed colour palette – we can advise you on the different combinations shown in our Inspiration Area and calculate how many large white lanterns you would need to create the look at your wedding.
Categories
Outdoor Lanterns
Sizes
Large (18-24 Inch Dia)
Colours
White & Ivory