18 Inch Ivory Hanging Paper Lanterns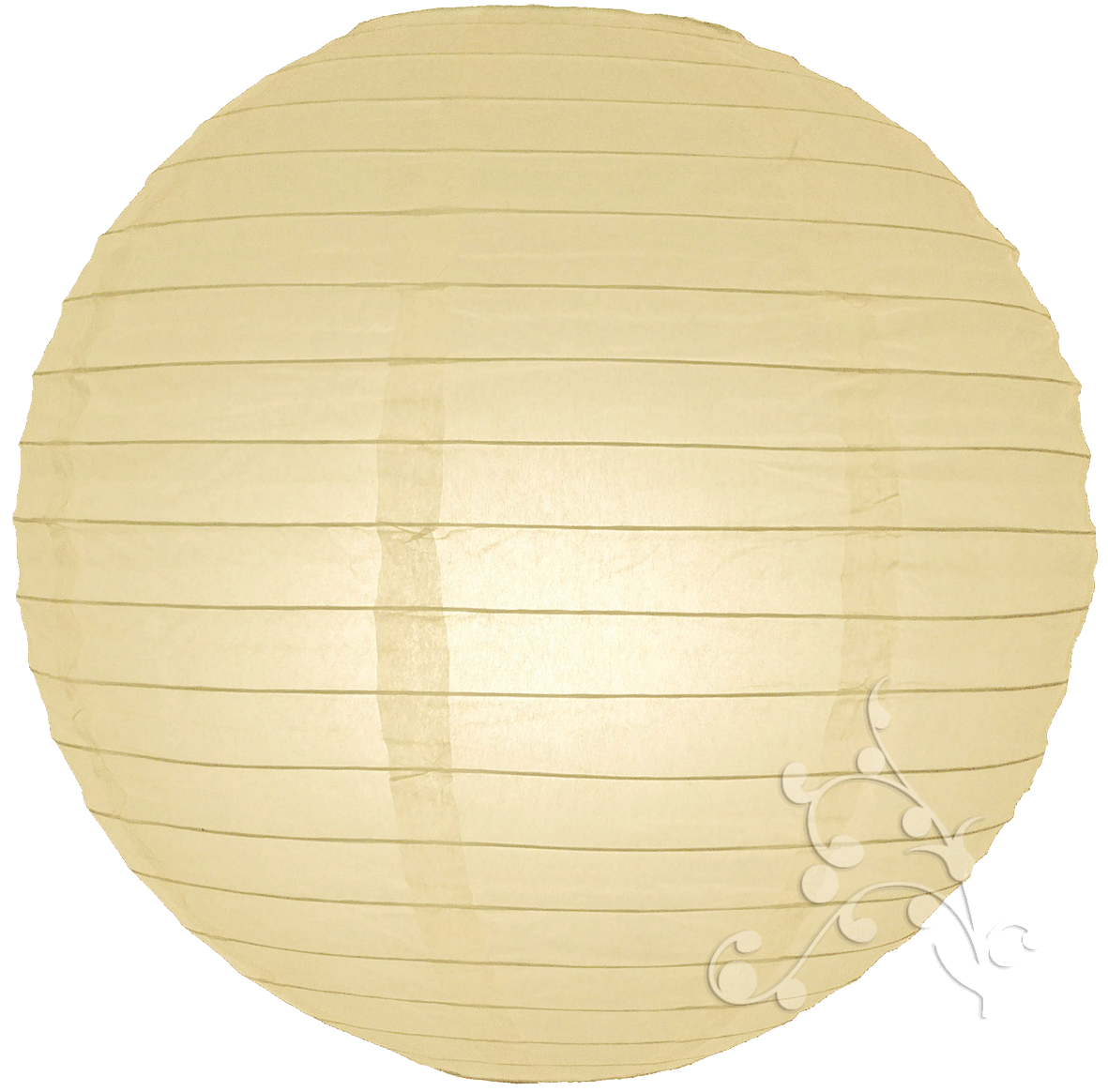 SKU: 18EVP-IV
The wedding world is in love with all things vintage so why not add soft cream lanterns to your wedding. With the film remake of Baz Luhrman's The Great Gatsby 1920s style flapper dresses, cream and gold have elevated in wedding presence and ivory paper lanterns would be the perfect accompaniment to a Gatsby inspired wedding. 
Ivory hanging lanterns will quickly and easily provide elegance and sophistication to any wedding venue, party or event. Use our large ivory hanging lanterns by themselves hung at the same height to create a soft, warm ceiling above your guest's heads. By suspending your ivory lanterns in this way you can hide an ugly ceiling or make a large venue feel much more intimate. Mix in a few ivory irregular ribbed lanterns for a little extra sparkle.
All of our hanging lanterns are delivered flat and individually wrapped but ready for hanging in a couple of quick, simple steps. A wire expender is enclosed and you simply need to insert this, each wire frame has a hook at the top that enables you to hang your lantern from a beam, hook, or marquee lining. We'll happily advise you on the best hanging option for your wedding or party venue.
Categories
Round Lanterns
Sizes
Large (18-24 Inch Dia)
Colours
Pastels
White & Ivory