16 Inch Fuchsia Even Ribbed Round Lanterns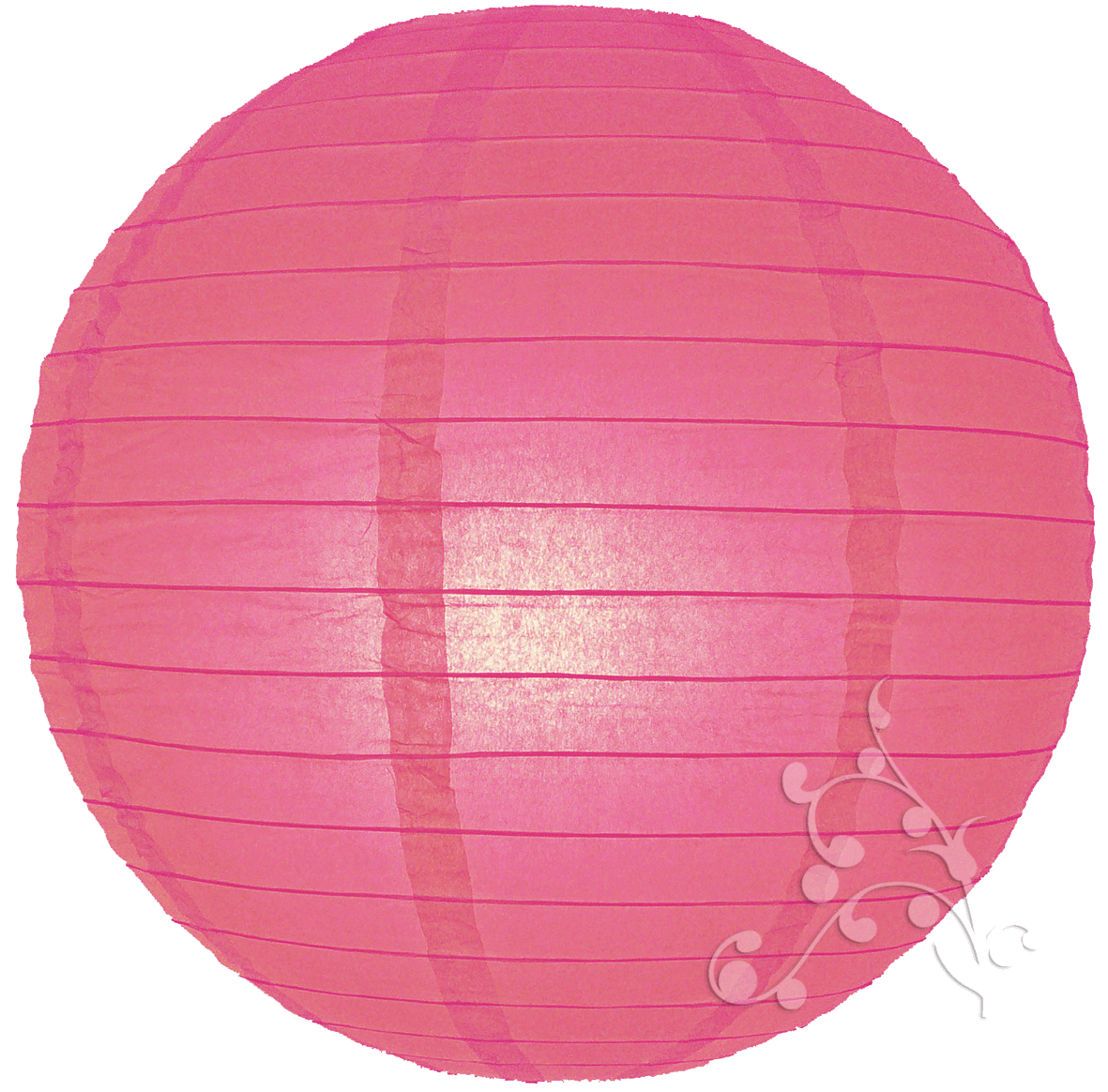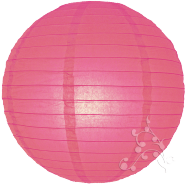 SKU: 16EVP-FU
Vivid fuchsia paper lanterns conjure up images of cocktails, sandy beaches and bikinis. Take your loved ones on a trip of a lifetime and plan a destination wedding! A hot, Caribbean summer themed wedding would include numerous bright colours such as Fuchsia, Orange, Lime Green and Turquoise lanterns. Use the colours in moderation to produce bursts of exhilaration in the form of stunning, large spheres.
All fuchsia pink lanterns come flat and individually wrapped and are great for packing into your suitcase, but will be ready for use in a couple of quick, simple steps. Each bright pink lantern comes with a wire expander that you need to insert and this wire frame has a hook at the top for you to hang your brightly coloured lantern.
We recommend you hang your fuchsia lanterns with clear fishing line and use a crocodile clip to attach the lantern to a marquee lining, or tie your fishing line around exposed beams. If you are having your wedding reception in a Mediterranean hotel then we do stock magnetic hooks for use with tiled ceilings.
Categories
Round Lanterns
Sizes
Medium (12-16 Inch Dia)
Colours
Pinks & Purples