Wedding Stars 60cm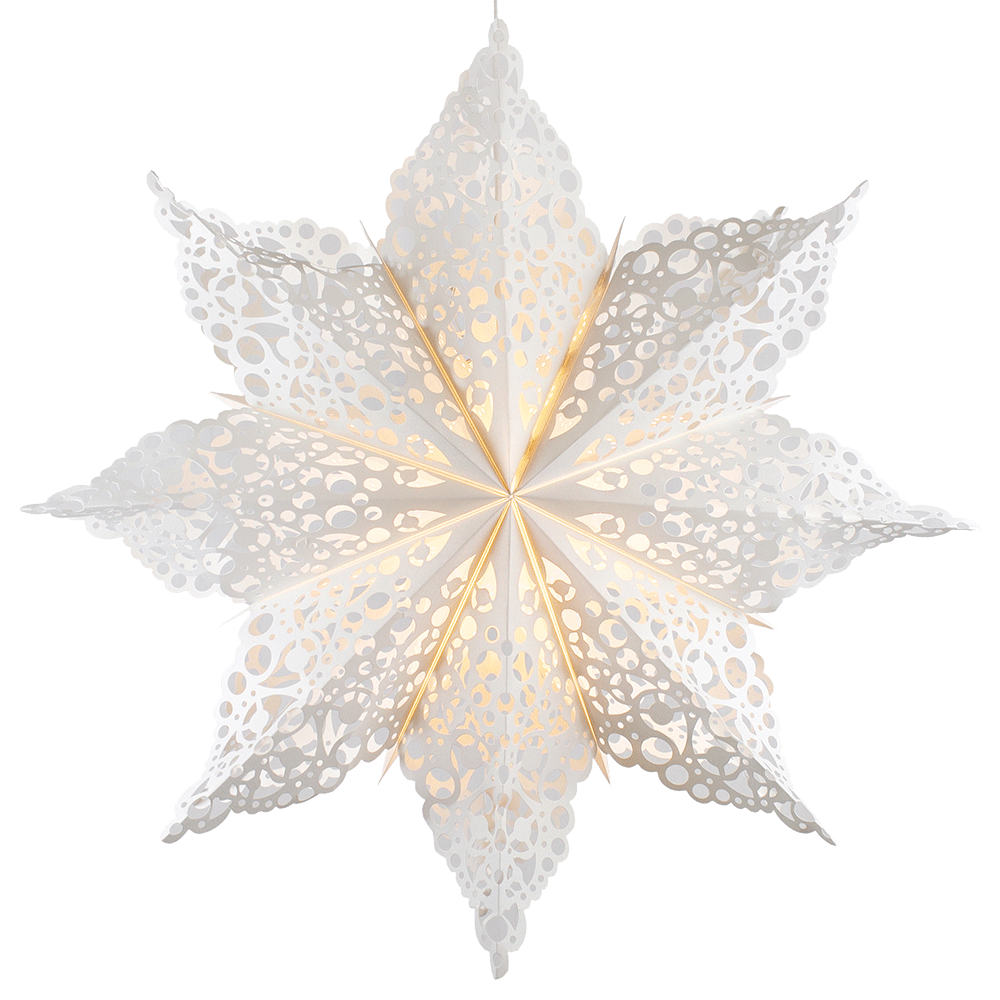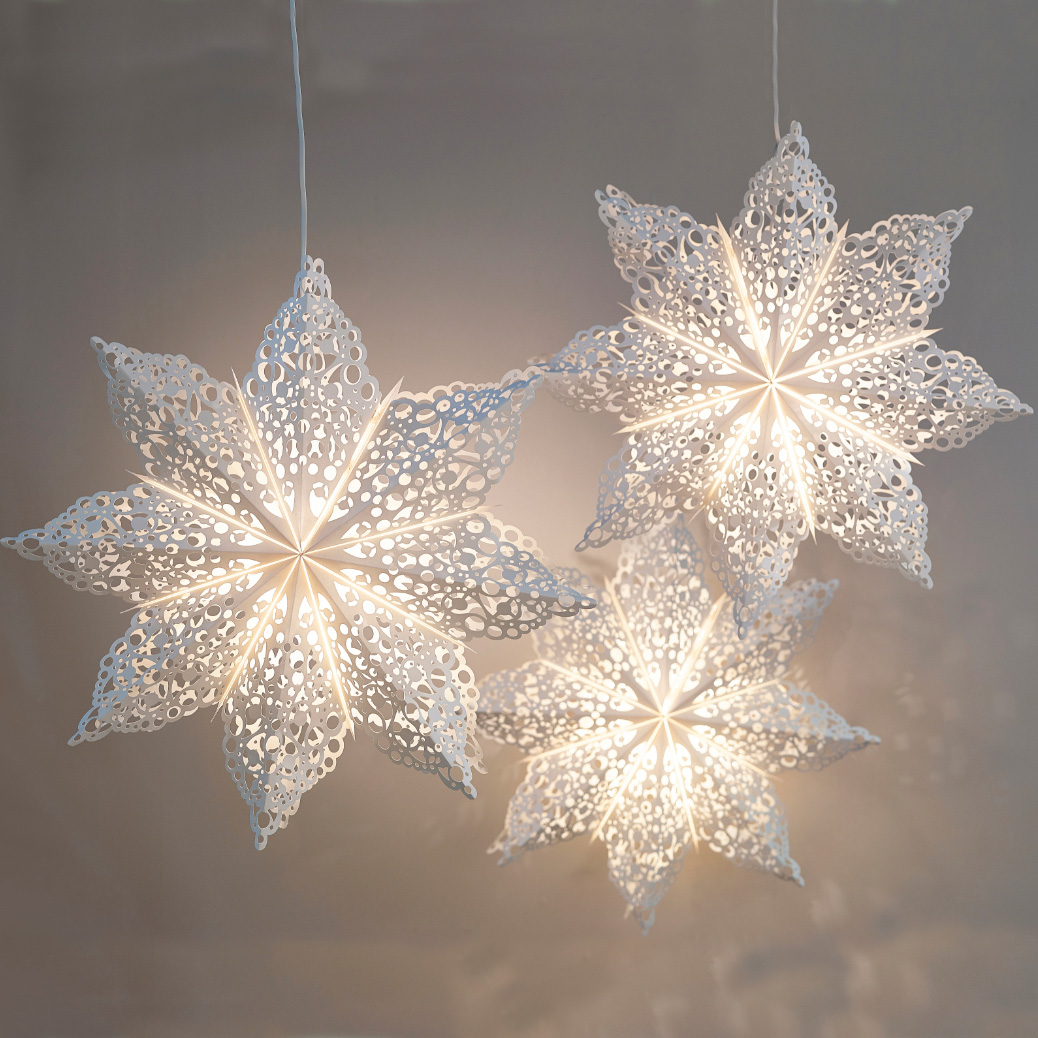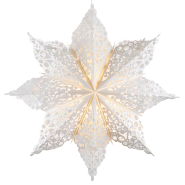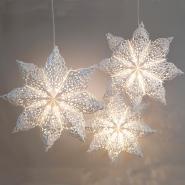 SKU: STAR60WEDDING-WH
DISCONTINUED
Our white wedding lanterns are inspired by popular Scandinavian interior decoration and have a very pretty lace effect with intricate cut outs providing a delicate look and feel perfect to compliment any lace wedding dress.
Each star lantern is 60cm (16 Inches) in diameter and comes with its own mains powered cord kit which enables them to be the centre piece of your wedding or event. Why not combine our wedding stars with our Candle Flicker Buttonlites or with your own candle effect light bulb to create a soft, romantic feel to your venue.
Perfect as Christmas snowflakes in a white winter wedding or as complimentary decorations to your paper lanterns in contrasting colours, your guests will be sure to feel like they have stepped into their own fairy tale wedding.
Either as a single installation or scattered sporadically throughout your venue, our wedding star lanterns are perfect for any venue and any bride-to-be.
Wedding star lanterns are supplied with a 3.5m (11ft) white mains power cord with inline switch. E14 25w (max) bulb required (not supplied).
Categories
Star Lanterns | Snowflakes
Sizes
Medium (12-16 Inch Dia)
Colours
White & Ivory