Red Star Lantern 75cm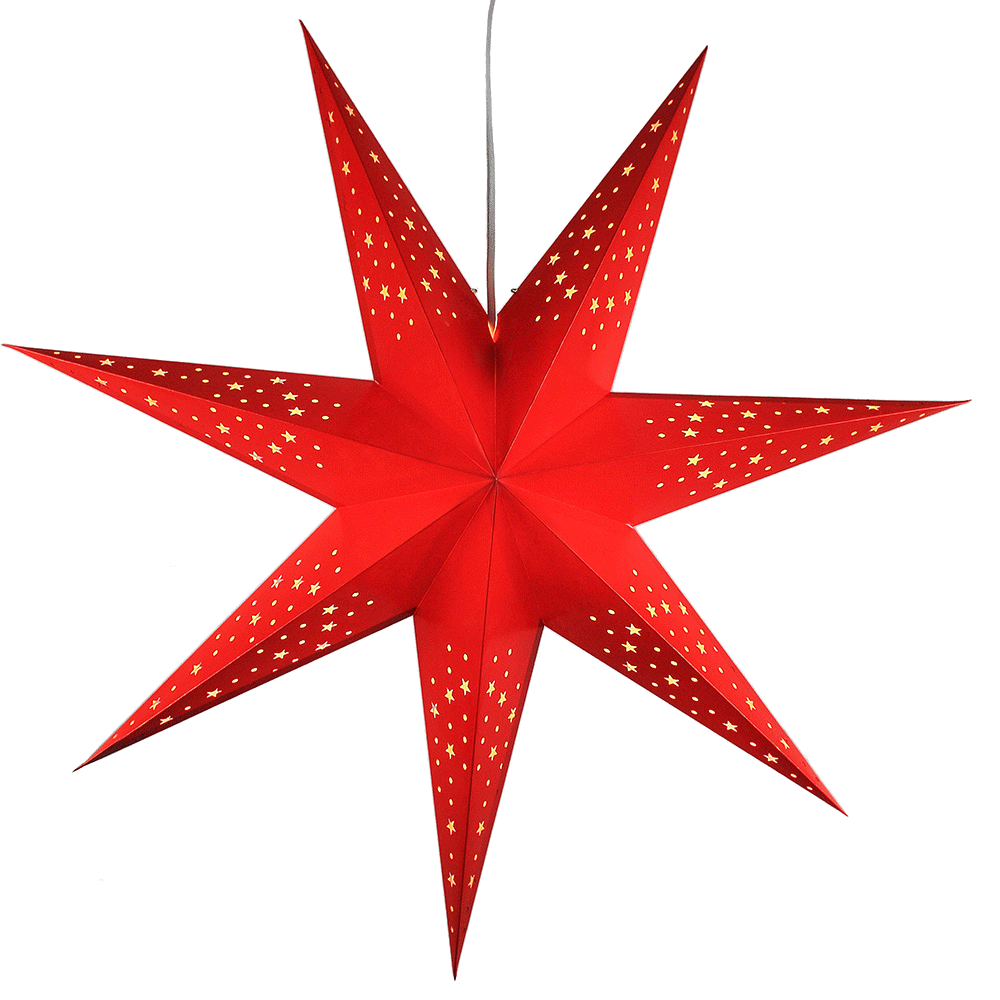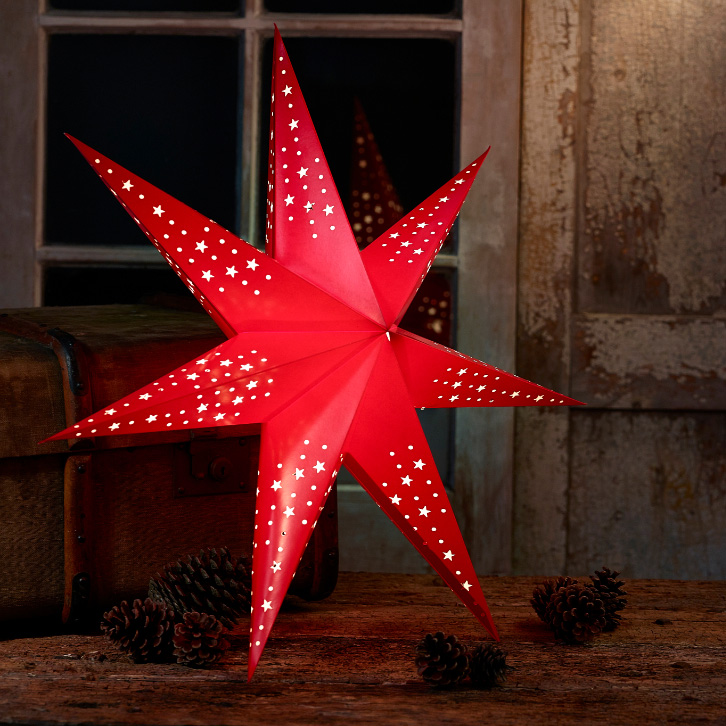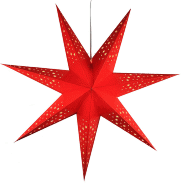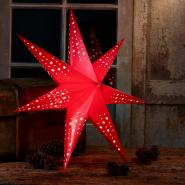 SKU: STAR75-RD
Add a punch of colour to your wedding or a touch of tradition to your Christmas decor with our red paper star lanterns.
These paper lanterns come with their own mains powered cord kit (3.5m cord) to provide illumination around the home or in your marquee. Each star lantern is 75cm (30 inches) in diameter and scattered with perforated miniature stars, which when illuminated, casts a splattering of stars around your room or wedding venue.
Star lanterns are very easily constructed and can be dismantled for repeated use. Upon assembly, the points of your star lantern will need to be gently squeezed to ensure the ends of the red star lantern form sharp points.
Each red paper star requires a 25w (max) E14 bulb.
Categories
Star Lanterns | Snowflakes
Sizes
Extra Lrg (30-36 Inch Dia)
Colours
Yellows, Oranges & Reds